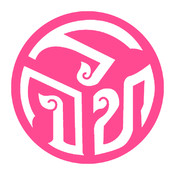 The Japanese Ophthalmological Society International Young Investigator Award
Updated 2021-02-05 16:42:00
---
The Japanese Ophthalmological Society (JOS) International Young Investigator Award is offered to as many as 5 young ophthalmologists across the Asia-Pacific region every year. The Award is in recognition of the high scientific level of their paper published in a peer-reviewed journal in the field of ophthalmology and visual science. Awards for the year 2021 will be granted to individuals applying with a paper of publication date (including online publication) during the period of January through December 2020.
Applicant Eligibility:
Applicants need to meet all of the following requirements:
-Be an ophthalmologist aged 40 years or younger on January 1, 2022.
-Be a resident of a country in the Asia-Pacific region other than Japan.
-Be a first or corresponding author of the paper of application.
-Have conducted his/her work regarding the paper of application in their home country.
-Not be a current overseas graduate or post-graduate student in Japan, nor have any ongoing applications for such a position.
-Submit the paper of application as a PDF file.
-Submit a hand-signed recommendation preferably from the president of the ophthalmological society of the applicant's country of residence, or otherwise from the president of an academic society related to ophthalmology or vision science of which the applicant is a member.
-Make an oral presentation at the International Crosstalk Symposium by Young Ophthalmologists to be held during the JOS Annual Meeting, April 14-17, 2022.
-Not be the recipient of any other travel grants to attend the 2022 JOS Annual Meeting.
Note: Although applications by the same individual over multiple years are allowed, those who have not yet received the JOS International Young Investigator Award shall be prioritized. 
Financial Support for Award Recipients:
Each Award recipient will be granted the following:
-Waiver of the registration fee for the 2022 JOS Annual Meeting.
-100,000 yen to be used towards travel and lodging for the purposes of attending the 2022 JOS Annual Meeting.
Application Process:
Interested young ophthalmologists must fill out the attached application form, and submit the completed form together with the published paper and the recommendation letter as three separate PDF files to jos-award@po.nichigan.or.jp by Mar 31, 2021. All submissions will be reviewed by the JOS International Young Investigator Award Committee and successful candidates will be notified by e-mail at a later date. In principle, only one individual per country will be awarded in any given year.
Best regards,
Hiroko TERASAKI, M.D., President, Japanese Ophthalmological Society (JOS)
Annabelle A. OKADA, M.D., Secretary, Committee on Research and Globalization
Japanese Ophthalmological Society
2-4-11-402 Kanda-Sarugakucho, Chiyoda-ku, Tokyo 101-8346, Japan
Email: jos-award@po.nichigan.or.jp
×
The Japanese Ophthalmological Society International Young Investigator Award