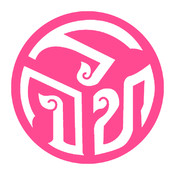 The Cutting Edge of Managing Uveitis
Updated 2017-01-01 21:55:00
---
Masqurade syndrome is a group of disorders that mimic ocular inflammatory disease, often misdiagnosed as chronic idiopathic uveitis
1. Malignant disorders comprise intraocular lymphoma, leukemia, metastasis to eye, uveal melanoma, childhood malignancy (Retinoblastoma) and paraneoplastic syndrome
2. Non-malignant disorders includes intraocular foreign body, retinal detachment, retinal degeneration, pigment dispersion syndrome, postoperative infections, ocular ischemic syndrome, post-vaccination disorder and drug reaction.
It was found that major entity (81.1%) of neoplastic masquerade syndrome, presented with uveitis, was primary intraocular lymphoma.
Steroid implants and uveitis: The Multicenter Uveitis Steroid Treatment (MUST) trial, a randomized controlled clinical trial, was designed to evaluate the efficacy of fluocinolone acetonide implant as opposed to the standard systemic immunosuppression as a treatment of chronic persistent non-infectious intermediate, posterior and panuveitis. The results demonstrated no difference, between the two groups, in terms of visual outcome and effect on macular edema.
พญ.จีรณา ประกอบ
อ นพ.สุขุม ศิลปอาชา
รพ ราชวิถี
×
The Cutting Edge of Managing Uveitis